Roman Emperors- Historical Information on Ancient Rome
Free Online Bible Study Tools
This is a wonderful, and free resource. Move your mouse over the text of the Scripture, and you get a pop up window with the definition of the word from the Hebrew and Greek, and reference information.
If you have purchased a NLT Study Bible, you have free access to this website. If not,
they offer a 180 day free trial
so you can see if you would like to purchase continued access. The maps and study notes are very good.

Earlier (and Better) Legacy ESV online BBL Site
Free access, with the purchase of the ESV Study Bible, or free access for the ESV translation. For $19.99 paid access for the Study Bible Reference Notes & Resources Online. Great Resource.
Blue Letter Bible Online Study
E Sword Live Online Study Access
Free Online Study Bible Resources From Libronix Digital Library System
Free access to multiple Translations and Resources to study from. Great Site. Their Logos Bible Software is also wonderful but not free.
Online Bible Study Site (Great for Word Study in Hebrew & Greek)
********FOUR STAR REFERENCE BIBLE STUDY SITE!!!!!!!!!
This web site doesn't offer free Bible software, but it does have a wealth of information-more than I can mention in this small space, like pictures of Bible Lands, and free downloads of clickable maps of Israel, during Bible times, and the surrounding area, that provide historical information on the land of the Bible. If you like History, or if you just have a desire to learn more about the places and people of the Bible, the customs, and practices, you will love this site. I know you will be blessed as you explore all the site has to offer. I highly recommend you take time to visit this great and informative site.
This site offers pictures and information of Bible lands, especially Israel, along with little facts about the pictures featured. Very interesting for those who want to know more about the land and customs of the people in the Bible.
Nice web site, email gospel tracts, web master tools for your site that are free, (most of which are on this site's home page), free mp3 downloads. Also has an online Electronic Bible with search feature.
Free Desktop Bible Software
Tyndale House List of Bible Study Resources Free & Paid
Free E-Sword (Windows) and MySword (Android)Bible Software Addons

I could not say enough about this awesome Bible Software. It is better than anything on sale in stores for hundreds of dollars. E-sword is feature rich, user friendly, and has everything available you need. You can download add-ons that all go together, from Step Reader Library Collections from the Puritans, to Bible Dictionaries, Commentaries, and Bible Versions, most of which are free. Maps and graphics are available as well.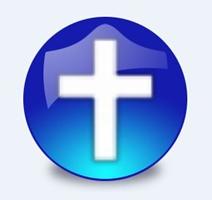 Cross Alive Bible Software
There are many other features included, it's easy to use and a wonderful resource. However, you must manually install each book. It's worth the time to install this resource. There are various Bible translations and dictionaries and commentaries also available, but since I have most of them on E Sword, and try not to double up, I like this resource for it's large electronic library. Some of my favorite writers included, Charles Finney, DL Moody, etc...Wonderful resource.
This is wonderful, easy to use Bible Software, with a lot of free books to add in. To see a list of the free books,
http://www.bible-explorer.com/fbe_scripts/free.cgi
. You must register with the website to unlock and download the free books, but it downloads and installs them all for you, quickly. You do not have to do it manually. I use E-Sword more than any but this runs a close second, and it also contains books E Sword does not.
Free Greek/English Interlinear KJV Bible Software Download
I've been wanting a Greek/English Interlinear Bible but they are so expensive. This download is free and I was so tickled when I found it-which was totally by accident. Or was it? The Lord provides in wondrous ways! This is a great resource for those who just love digging for treasure in the Word of God.
This software includes an install manager, when accessed gives you a list of available material, along with many foreign language Bibles, to install and downloads and installs them for you. Included are Bible Versions, Commentaries, devotionals, and Dictionaries. Easy to use.
Reasonably Priced Bible Software
The NKJV Study Bible, with Libronix BBL Software DVD-ROM
For Kids: Charlie Churchmouse Super Pack ($14.99)
My daughter loves Charlie Churchmouse. There are 3 discs in this set, one for preschool, kindergarten and elementary school levels. Each game disk helps them learn development and educational skills using Bible Stories so they learn the Word of God.
Charlie Churchmouse Free Downloads (Demo versions only)
NKJV STUDY BIBLE with Libronix Digital Library Bible Software CD-ROM
Illumina Gold Premium comes with the NLT and the KJV. You can paralell or read just one translation. This DVD-ROM comes with more study helps and reference material than I can mention here. This Bible Software also contains virtual tours of the Bible lands, as well as stunning digital animation of many events and stories in the Bible. Kids and teenagers especially will love this. Parents have access to a huge library of reference material, as well as the Life Application Study Bible notes. It is truly worth they money you pay for this software. It is out of print, and unavailable most places, but right now (as of March 2014) is available at Amazon.com And you can get this to work on Windows 7 and 8 if you update Quick Player to most current version.
Illumina Bible Software Interactive @ Amazon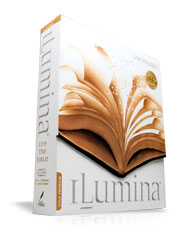 Free Mobile Bible Software
For the most part I only listed Windows Mobile and Android Apps because that is what I am familiar with. I am sure the iPhone apps are just as good, but because I do not have the device to review them on I did not list them with one exception-because I had the Android version and like it. Also included is one app for Java enabled cell phones, which I had on a Razr phone at one time and loved it. Not as many features, but nice app.
Free Windows/Pocket PC/Java Phone Mobile Bible Software I Use
Click the pictures to go to the website. Olive Tree also has lots of free addons, Bibles, Dictionaries and Commentaries, as well as electronic books that are great classics.
Below is the Olive Tree Bible Reader Software. Like Pocket E Sword, it has many free add ons you can download. As with Pocket E Sword, the Strong's Greek & Hebrew are available.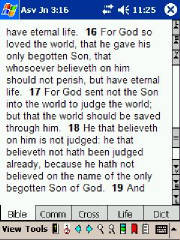 Pocket E Sword
Just like the desktop version is my favorite. It's a little slow loading on my Pocket PC but I love it. I love that you can get the KJV with the Strong's numbers in the text and not in the text, so if I need to look up the definition of a word, I have on the go access to the Hebrew and Greek with 2 sources for each, The Strong's, and the BDB Hebrew Definitions, and Thayer's Greek Definitions are all available for free download here. Thank you, Rick Meyers for making such a wonderful product. It's no longer updated or supported, but still available and there is a large list of smart phones, pocket pc's and pda's this works on on the website.
More Pocket E Sword Downloads @ BibleSupport.com
Free Android Bible Software







I finally got an Android Tablet, and Phone, and this is some of the free Android Bible Software Apps I have used so far. My favorite so far is MySword-which is the closest thing I have found to E Sword-my desktop favorite.

Bible Support Modules For MySword

David Cox MySword Modules Site