Located in Limerick, Ireland, this church is pastored by Garrett O'Reagan. There are also hold the School of Christ International classes. Free sermon downloads are available from the pastor, and other speakers, including Keith Malcomson and Lee Shipp.
Pentecostal Pioneers- A Site on the Need for Revival
Keith & Candace Malcomson are the School of Christ International European directors, working in Ireland. This site has many interesting links, articles and some mp3 sermons from BH Clendennen and Keith Malcomson,
CHURCH WEBSITE HAS BEEN RESTORED, AND IS BETTER THAN EVER!
Click the picture above to go to the website. You can still watch their video sermons at my YouTube channel here. I have uploaded many of the videos from their old website. This HIGHLY RECOMMENDED church is in Baton Rouge, LA. It's a non-denominational, full gospel Pentecostal church pastored by Lee Shipp. The messages I have been listening to are timely, convicting, and very true. It's going to take more than man's programs and religious speak to rescue this lost and dying world from destruction. It will require a demonstration of the power of the Holy Spirit of God who alone can make Christ alive in us and through us. I highly recommend you watch the videos, and listen to the mp3's on this site.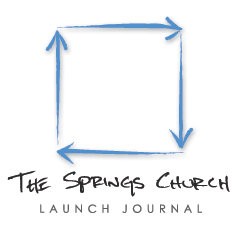 The Springs Church is in Colorado Springs, CO and is pastored by Gary Wilkerson. You will find wonderful, free messages here, as well. They have both audio (mp3) and video (flv) messages posted for free download and viewing.
There are some wonderful and free mp3 downloads from sermons preached by Pastor Duke Downs and there is one by BH Clendennen, as well. The preaching at this church is wonderfully anointed.
David Wilkerson's website has audio sermon mp3 downloads which are free, of various ministers' conferences both he and his son, Gary Wilkerson, have preached around the world. World Challenge features free mp3 downloads, and free streaming video of messages preached at Times Square Church in New York City. You may also find the David Wilkerson Pulpit Series Newsletter on this site, with an archive of both the newsletter and audio sermons, going back to 2001. All are free. You may also sign up for the free monthly mailing of the Pulpit Series Newsletter. I would also add this: I myself have been on Brother Wilkerson's mailing list since July of 2001. He does not ask for money, he does not solicit funds from folks. His newsletters are text versions of most of the sermons he preaches and are timely and very, very much needed in the Body of Christ. I trust they will be a blessing to you as you make time to visit this beloved brother's sites.
World Challenge provides free mp3 sermon downloads, mp4, wmv video downloads for use with iTunes, Quick Time or Windows Media. You may also find text Pulpit Series Newsletters, archived for several years back. There is no registration or gimmicks. You do not have to provide an email address to download.

Times Square Church was founded in 1987 through David Wilkerson by God. The Senior Pastor is Carter Conlon. Messages are also available by Neil Rhodes, Noline Rhodes, Teresa Conlon, William Carroll and Ben Crandall, to name a few. They make all their preaching available for free download to burn to cd. It is wonderful and solid gold WORD OF GOD.
Index of messages preached, .mp3 format, archived back to 2003.
Located in Charlotte, NC, Loran Livingston is the Pastor of the Central Church of God. I know you will be blessed by the many free mp3 sermon downloads made available by the hard work of David Harrison, who maintains the audio site. No registration is required, and the sermons are free. Archives go back to 2003. Podcasts also available.

I love this website. They publish and mail out free a newspaper full of very timely and convicting articles, some written by saints of God who have long been dead, and some still around. They publish writings of some of the Puritan writers, and others. I have never been disappointed with their material. You may sign up your address at their site and receive their mailing free once a month. It is good sheep food.

Authentic Christianity: a friend's website that is to edify and mature the spiritual growth and life of Christ in a believer.
Bibles Unbound-Get the Word of God into the hands of the Persecuted Church, and be a missionary from your own home.
Grace Gems is wonderful. It has electronic books, devotionals, and letters written by saints of God who lived in the past few hundred years and have gone on. You can subscribe and get daily doses of their devotionals in your email. This isn't your mushy every day "feel good' devotions. It's convicting and thought provoking. Their knowledge and intimacy with the Lord is amazing and apparent as you read. You may freely reprint and use the material provided, which is in the public domain. The site does not accept monetary donations. I humbly request you would check out Ruth Bryan's writings first. Her adoration and hunger for our Savior will most certainly provoke and challenge your heart, as it has mine, to know him better and draw nigh to him.